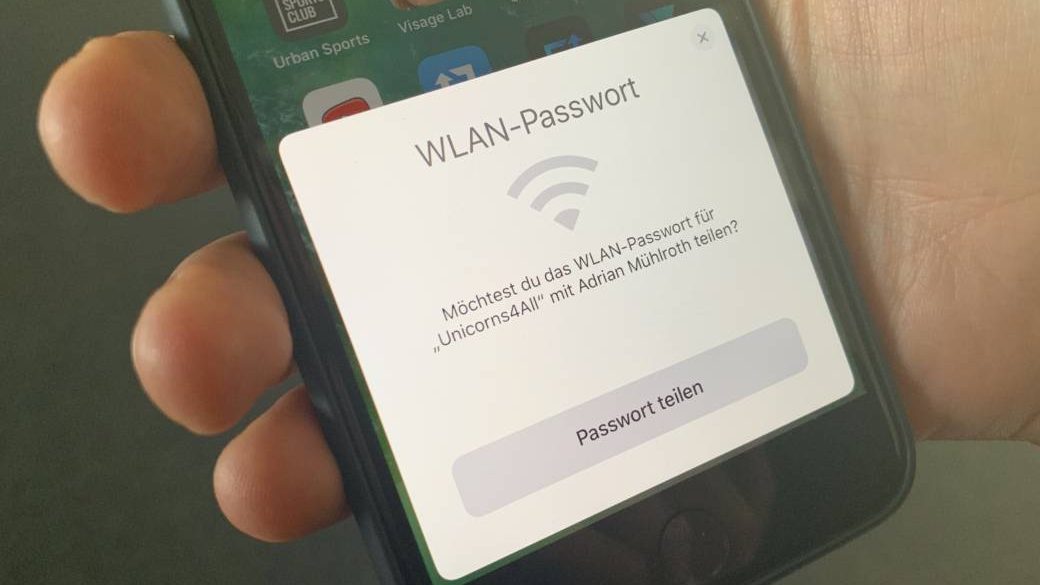 If you do not understand sharing Wi-Fi passwords better then there is a way in which the password will be shared and the person will not be aware of it.  
Nowadays internet is needed almost all the time. We use the Internet almost all the time from traveling to office work. Most of the time we use the internet from our smartphone's mobile data. But many times we also need Wi-Fi for fast internet. The same happens with others, and friends or relatives coming to your home will also ask for Wi-Fi password from you. But you might not think it better to share your Wi-Fi password with everyone.
We are telling you the way to avoid this, so that you will be able to share the password and the person in front will not even know about it. This is the QR code. That is, you can share the QR code of the password instead of the password. This will not only speed up the process of connecting, but also your password will not be known to the person in front. Only the front user has to scan the QR code and they will be able to connect directly to Wi-Fi.
password through QR code. This is quite easy for both ios and android users. Before you start, let us tell you that there are many such websites. Which convert Wi-Fi names and passwords to QR codes. Popular websites include www.qrstuff.com and zxing.appspot.com/generator.
These are the steps:
1. Go to any one of the websites mentioned above and select 'WiFi Network' or 'WiFi Login' option.
2. Go to 'SSID' section and type in the name of the WiFi network.
3. Then type the password in the dedicated section.
4. Then select Network Type. Wi-Fi is usually 'WPA' here.
5. Click Generate and download the QR Code.
Once downloaded, you can keep a soft copy or take a print out of the QR code. Someone can connect to Wi-Fi by scanning it. iPhone users can easily point to the QR code after opening the camera app. After this, the option to join will come here.
At the same time, Android smartphone users can also do the same thing with the camera.Although some Android smartphones do not have this feature, but such users can download the QR code scanning app from Google Play Store.