Most of you people will use the photo sharing app instagram. Usually you can use the Instagram app, but at times you have access to Instagram from computer or laptop though in the meantime you will not be able to upload photos. In fact, Facebook-owned Instagram does not have the facility to use its platform from PC. The company wants its users to use its platforms on mobile, so the company has started a video streaming service called IGTV a few months ago. In IGTV you can watch all kinds of long-term videos. The IGTV Instagram app can also be used and for this the company has also launched the app separately. So now the question is if you are using Instagram on a laptop or computer, how to upload the photo to it. Let us have three ways in you…
1. The first way to upload photos to Instagram from Laptop
The first way to upload photos from Laptop to Instagram is with the web browser i.e. you can upload photos to instantagram by setting a web browser such as Google Chrome or Mozilla Firefox. Instagram's interfaces will also be similar to the mobile app on the laptop or computer from this trick. 
Follow these steps to follow
1. Open the Chrome browser on your laptop and login to the Instagram account. 
2. After logging in, press CTRL + SHIFT + I keys simultaneously or right-click on Inspect option.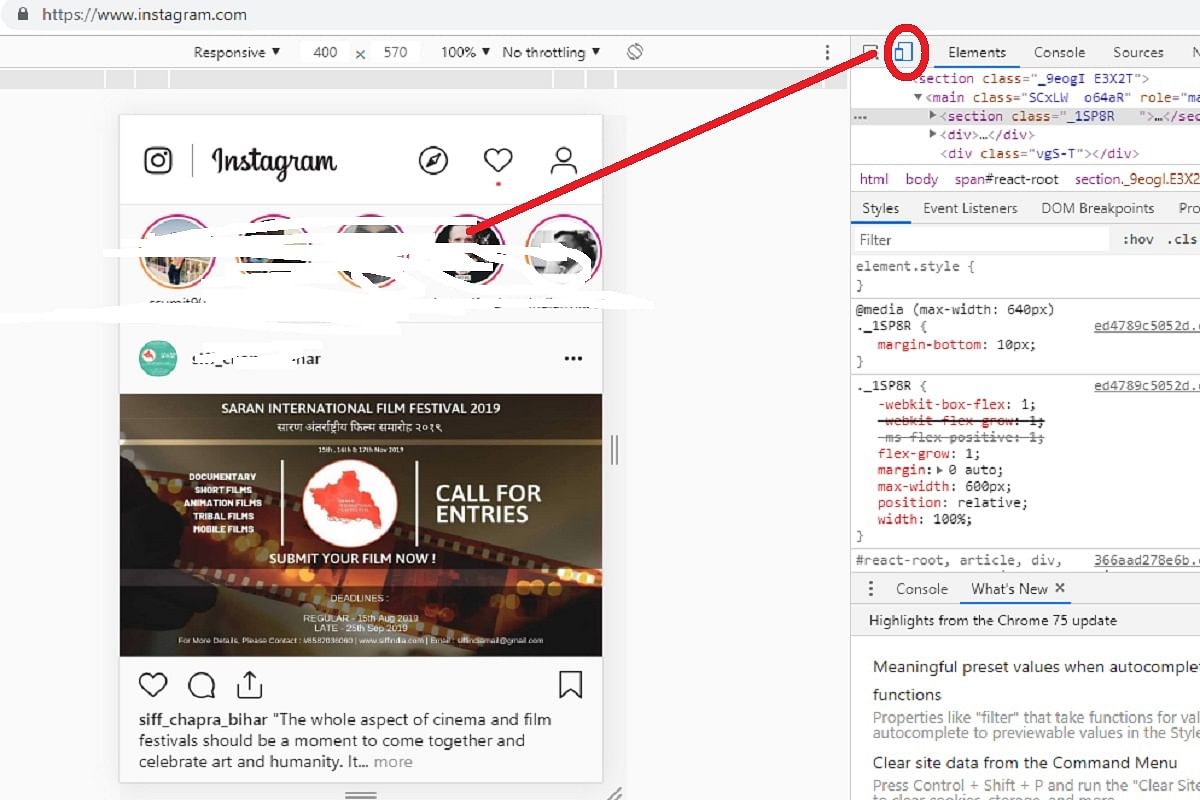 3. After this, the Inspect Window will open in front of you. Now you have to click the icon of the mobile-tablet looking at the right side. Then the page of the Instagram will change to the mobile view. After this, refresh the page and close the inspect window.
4. Now you will see the camera icon on the left, which you can click to share the photo.
2. Another way to upload photos to Instagram from a laptop or computer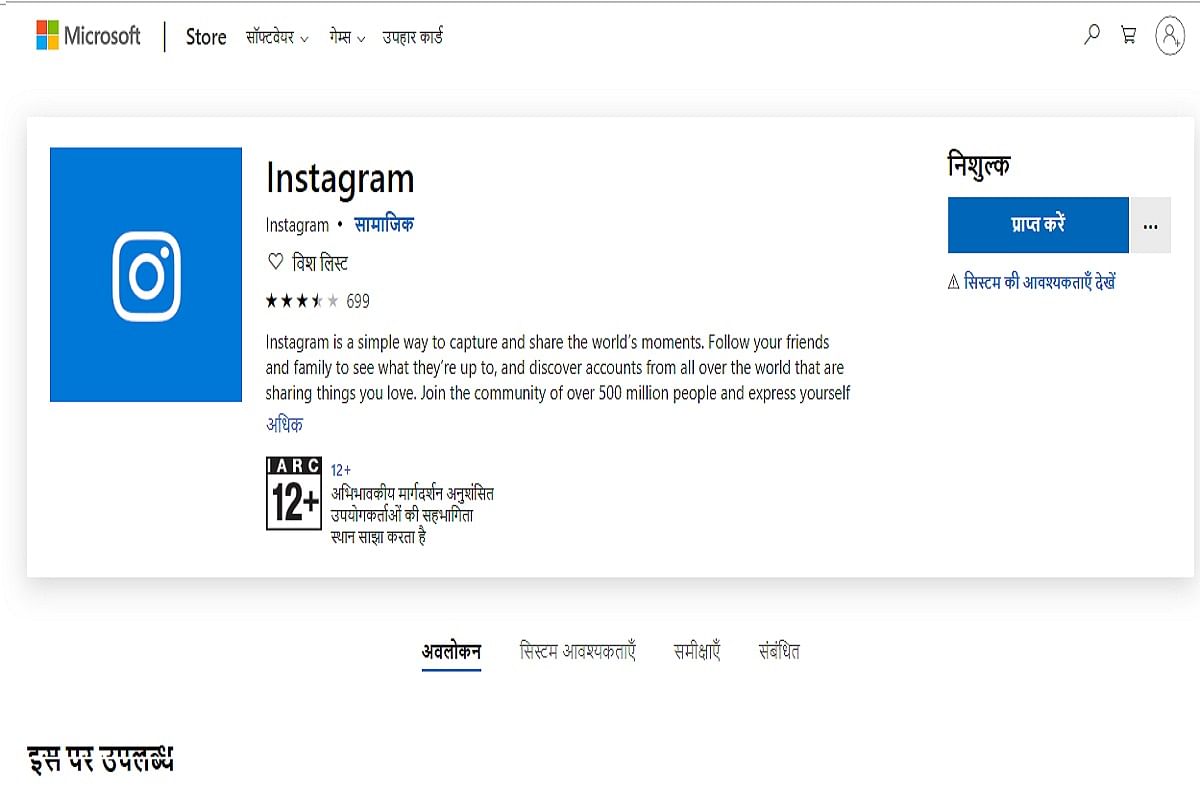 instagram app – photo: microsoftFor many years, Instagram did not offer any apps or software for computer users, but now the company has also launched an official app. Now with this app of Instagram, you can easily upload video-photos through your computer, though this app is only for Windows laptops or computers. 
1. Open Microsoft Store in your laptop or computer and search Instagram . If you do not get any result after searching, you can download the app by clicking on this link. 
2. After downloading the app, click the Launch button. After this, login with your Instagram's ID and password. In this app, you will find all the features of Instagram, which you will find in the mobile app.
3. Right click to upload the photo via this app and click on New Post option. After this you will be able to easily share the photos or videos in your system via your computer.
3. Third Way to Upload Photo to Instagram from Laptop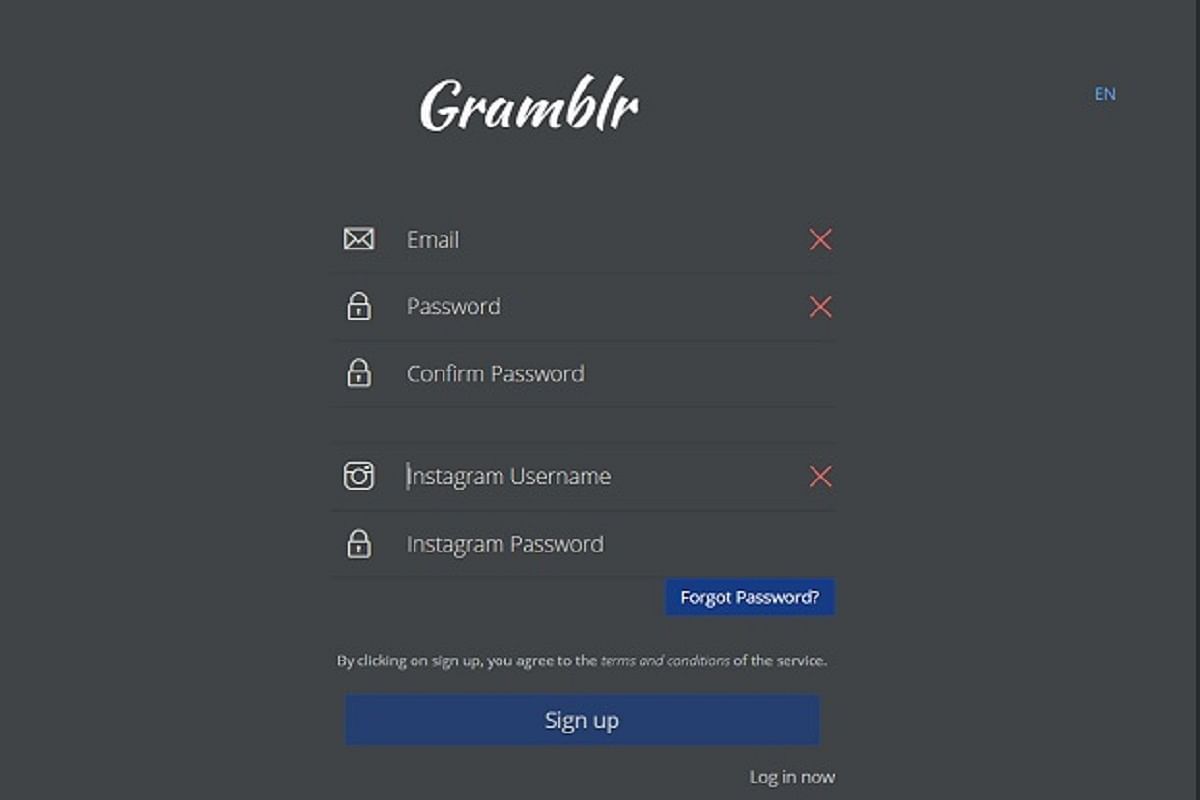 gramblr – photo: gramblrIf you have not liked both of the above methods, you can get help from a laptop from the laptop to upload photo-video to the third party app. One of the specialty of these third-party apps is that you will be able to easily search the old post and track your post. With the help of these, you will also be able to schedule an Instagram post, though there is concern about privacy with these third party apps because you have to share the ID and password with them. 
1. Gramblr
If you want to use the third party app, you can get help from Gramblr. You can use it directly from your computer. There is no need to install it in your system, however you can download it if you wish. With its help, you can schedule the post to be postponed at your convenience. You can use it on both Windows and Mac systems. 
2. Pic Upload for Instagram
This app works only as per the name. You can also download this app from Microsoft Store. It has all the features that are in Grumble, though its interface is slightly different. It works largely the same as the Instagram mobile app. However, sometimes this app also asks for money.